Recommended Global Ophthalmology Webinars & Conferences
Asia Pacific & Middle East
EYE 2023
About Conference
With the coordination of organizing committee, "6th International Eye and Vision Congress" will be scheduled during February 02-03, 2023 in Barcelona, Spain focusing on the theme "Current Progressions and Constraints in the Field of Vision And Eye Care". We invite all the participants who have an interest in sharing their analysis and data within the space of Vision and Eye care.
EYE 2023 will be a fantastic forum for discussing original research and ideas. The one-day seminar will ignite attendees' interest in the domain of vision and the eye. Ophthalmologists, optometrists, opticians, scientists, professors, business assistants, students, and members of all ophthalmology associations and universities can network at this event. Additionally, it facilitates opportunities for continuous education and high-quality material presented by keynote speakers.
By selecting a topic from the "call for abstracts" or your research interest in the relevant field, speakers from all over the world can submit their abstracts, papers, case studies, and posters. "Eye 2023" offers lodging packages and reasonable registration for delegates, presenters, doctors, students, academicians, and groups. With the appropriate options listed on the registration page, anyone can sign up for this conference.
Why to attend?
To meet eminent speakers, ophthalmologists, young researchers and health care professionals from universities, research institutions, hospitals and pharma companies around the world.
Excellent platform to showcase the latest products and formulations in ophthalmology
To find the most innovative and recent and advancements in Vision and Eye care
Target Audience:
Ophthalmologist
Optometrist
Eye surgeons
Health care professionals
Orthoptist
Oculist
Ophthalmic medical practitioner
Vision therapist
Pharmacists
Pharmaceutical companies
Clinical researchers and scientists
Medical practitioners, deans, professors, students and technicians.
Diagnostic instruments in eye surgery
Sessions/Tracks
Ophthalmology is defined as a branch of science that compacts with the diagnosis and treatment of eye disorders. Ophthalmologists are trained to care for all eye problems and circumstances. Eye surgeries are usually done on the eye or its adnexa by an ophthalmologist. An ophthalmologist is accountable for selecting the correct surgical process for the treating a patient. Optometry is also a health care profession that emphasis on examining the eyes for any defects or abnormalities. Usually, the world of optometry coined with the primary focus of modifying refractive error through the use of glasses. Modern-day optometry, however, has advanced through time to include substantial training within the diagnosis and management of ocular disease.
Cornea
Glaucoma
Refractive surgery
Neuro-ophthalmology
Ocular oncology
Oculoplastics
Ophthalmic pathology
Paediatric ophthalmology/strabismus
Neuro-ophthalmology is a union of neurology and ophthalmology. The nero-ophthalmologist is in responsible for the treatment and diagnosis of intricate systemic nervous diseases that affect, eye movements, arrangement, vision and pupillary reflexes. Eye diseases treated by a neuro-ophthalmologist.
Squint or Strabismus
Toxic or Nutritional optic neuropathy
Papilledema
Optic neuritis
Several eye diseases, and age related variations affect the eyes and adjacent structures. Internationally, 2.2 billion individuals are facing eye diseases and visual impairment. Reduction in pupil size and the damage of accommodation or concentrating capability are the most important changes observed. Ocular diseases can even rise from sexually transmitted diseases such as herpes and genital warts. Worldwide, the leading reasons of vision impairment are:
Uncorrected refractive errors
Age-related macular degeneration
Glaucoma
Cataract
Trachoma
Corneal opacity
Thyroid eye diseases
Autoimmune diseases
Genetic eye diseases
Ocular autoimmune diseases
A Pediatric ophthalmologists effort on the improving the vision and to treat various diseases that disturb visual growth in children. Pediatric ophthalmologists are specially proficient to manage the disorders like: Conjunctivitis, Strabismus, Amblyopia, Blocked tear ducts, Ptosis, Retinopathy of prematurity, nystagmus, Visual inattention, Congenital malformations, Pediatric cataracts, Pediatric glaucoma, Genetic disorders, Orbital tumours. The Geriatric ophthalmology compacts with general and ocular functional changes that occur due to aged, clinical method in geriatric patients, common geriatric ocular diseases, spectacle dispensing aspects in ageing patients and pharmacological features of ageing.
Childhood malignancies
Conjunctivitis
Nystagmus
Blepharitis
Entropion/Ectropion
Pterygium
Amblyopia
Corneal ulcer or keratitis
Corneal degeneration
Corneal dystrophy
Veterinary vision is an ophthalmic repetition given that attention for animal's eye vision. The veterinarians take care of cats, dogs and other small animals including rabbits, chinchillas, birds and reptiles, horses and other farm animals. Some veterinary eye diseases are:
Entropion
Corneal ulcer
Corneal dystrophy
Glaucoma
Retinal detachment
The eye is a subtle and fragile matter and each part of an eye utility in its own way to uphold its normal vision. The clear part of the eye that includes the iris, pupil, and anterior chamber is cornea. Concerns such as corneal ulceration, epithelial keratitis & drug-induced epithelial keratitis, recurrent corneal erosion, corneal regeneration, and miscellaneous corneal disorders can distract the cornea and finally lead to peripheral eye disease that might end up with permanent blindness. Consequently, examination of corneal disease is approved out to mitigate the disease, and approaches like contact lenses & vision correction are also used to cure vision-related problems. A clinical procedure like corneal transplantation is used to transplant the cornea.
Corneal ulceration
Corneal transplantation
Corneal anaplastology (prosthesis)
Corneal neovascularization
Corneal degeneration
Retina is a small film of tissue inside back frame of your eye. It encompasses a huge total of light-delicate cells and other nerve cells that obtain and put together visual data. Retina sends this information to the cerebrum through the optic nerve, authorizing to see. The principal zone of the retina includes of a vastly thick shading subtle photoreceptor cells called cones which are liable of shading vision and thus any abnormality and modification in the focal area of the retina can lead to colour vision imperfections. Disorders like retinal tumors, diabetic retinopathy and other specific eye disease can likewise be responsible of the lasting vision malformation. Age-related Macular Degeneration (AMD) is a retinal degenerative disease that origins loss of focal vision.
Retinal tumors
Retinopathy of prematurity ophthalmologic approach
Retina and retinal Surgery
Glaucoma is a disorder wherever the optic nerve is injured due to an rise in the intraocular pressure. The pathophysiology of glaucoma is said that the intraocular pressure in the eye upsurges if there is no proper trabecular discharge of aqueous humor. There are two kinds of glaucoma: Primary open-angle glaucoma (no proper drainage of eye fluids), Angle-closure glaucoma (iris is very close to drainage angle). Various glaucoma surgery practises are:
Argon Laser Trabeculoplasty (ALT)
Selective Laser Trabeculoplasty (SLT)
Laser Peripheral Iridotomy (LPI)
Cyclophotocoagulation
Trabeculectomy
Drainage implant surgery and Electrocautery
The incapability to see the shading is called color blindness, but is not a kind of blindness by any means. With this vision difficult, one experience issues in identifying certain shades. Visual impairment all the more exactly, shading vision absence is an acquired disorder that impacts usually males more than female's Red-green shading non-appearance is the most well-known sort of visual impairment. Nyctalopia is also known as "Night Blindness" and is a kind of vision impairment. Individuals with night blindness face trouble seeing or driving in dimness. A few kinds of night blindness are treatable, and some kinds are not treatable. One must go to professional to decide the elementary reason for vision impairment.
Malignant melanoma rises most usually in adults aged 60 to 65 years. It happens due to the unrestrained growth of cells called melanocytes. Ocular oncology is trans disciplinary which comprises, pediatric oncologists, general oncologists, specialist nurses, clinical scientists, and many others. The most usually witnessed malignancies are uveal and conjunctivitis melanoma, uveal metastasis, intraocular, conjunctiva carcinoma, and conjunctiva lymphoma. Diagnosis is established on bio microscopy, angiography, optical coherence tomography, ultrasonography auto fluorescence imaging, and biopsy.
Anisocoria
Lagophthalmos
Night blindness
Uveitis
Macular degeneration
Heterochromia iridis
Hyphema
Aniridia
Iridodialysis
Idiopathic intracranial hypertension (IIH) rises when high pressure round the brain causes indications like vision changes, headaches, optic atrophy, and eventually points to blindness. The leading cause for this hypertension is unidentified. IIH occurs when the fluid around the brain and spinal cord accumulates in the skull. This builds up additional pressure on the brain and injuries the optic nerve. It is a rare disorder which usually is seen in children and obese women during their pregnancy. It is partly known as pseudotumor cerebri (false brain tumor) as the symptoms closely resemble a brain tumor.
Ocular motility disturbances
Degree of papilledema
Olfactory dysfunction in patients with IIH
Eyestrain
Corona virus RNA has been recognized in tears of the infected patients and investigation suggest that the ocular superficial may serve as a gateway for entry of virus and serves as a reservoir for viral transmission. Few COVID-19 patients conveyed ocular surface manifestations. The most often reported ocular presentations of SARS-CoV-2 were:
Nutrition has a great role on eye health, protects eyes from harmful light, and reduces the development of age-related degenerative diseases. They help to prevent cataracts, macular degeneration, and glaucoma. Research proposes that antioxidants in food may reduce the risk of cataracts and macular degeneration. Specific antioxidants are used for specific conditions like vitamin A for blindness, vitamin C for glaucoma, Omega-3 essential fatty acids protects from alleviating symptoms of dry eye syndrome and guarding against macular damage. The Recommended Dietary Allowance (RDA) is the normal daily dietary intake level of a nutrient satisfactory to meet the requirements of body.
Beta–carotene
Bioflavonoids (Flavonoids)
Lutein and Zeaxanthin
Omega-3 Fatty Acids
Selenium
Vitamin A, C, D, E
Zinc
Ophthalmic surgery also known as ocular surgery is performed in the eye to treat a disorder or an ailment by an ophthalmologist. There are many types of eye surgeries which comprises of corrective surgery-which is done to correct or treat a disorder. Phacoemulsification is a cataract surgery in which the internal lens in the eye is adjusted. Glaucoma surgery is done to reduce the excess intraocular fluid pressure. Orbital surgery is specifically considered with the eyelids or orbit and the lacrimal system.
Orbital decompression Surgery
Tear duct Surgery
Refractive Surgery
Vision Correction Surgery
Retinal Replacement Surgery
Retinal Detachment Surgery
Plastic Surgery
Strabismus Surgery
Diabetic Retinopathy Surgery
Biomedical research is a subdivision of science useful to categorize ways to prevent and treat diseases that responsible for illness and death in animals and human beings. Biomedical researchers study biological processes and diseases using biotechnological techniques to prevent and treat diseases effectively. Invention of new medicines and therapies need careful scientific experimentation, development, and evaluation. Biomedical research comprises:
Study of specific diseases and conditions
Design of methods, drugs and devices used to diagnose diseases.
To support and maintain the individual during and after treatment for specific diseases or conditions.
It is estimated that about 25% of the population is affected by allergic conjunctivitis. Allergic conjunctivitis is a common ocular inflammatory infection triggered by exposure to allergen, bacteria, and virus. Inflammation of the conjunctiva, a tissue that keeps the eyelid and eyeball moist leads to conjunctivitis. Allergic symptoms arise because of over-reactivity of the immune system that activates mast cells and in turn, causes histamine release. Some allergic conjunctivitis are: Seasonal allergic conjunctivitis, Perennial allergic conjunctivitis, Vernal keratoconjunctivitis, Contact hypersensitivity reactions, Giant papillary conjunctivitis, Atopic keratoconjunctivitis. For severe cases of some allergic conjunctivitis surgical intervention may be indicated. Allergic conjunctivitis can be treated with medications like:
Topical antihistamines
Mast cell stabilizers
Non- steroidal anti-inflammatory drugs (NSAIDs)
Corticosteroids
Human eye is protected by a unique anatomy and physiology. Therefore, it minimizes the transport of medication by traditional dosage forms to the eye and the therapeutic concentrations of drugs might not be maintained for long duration of time. Development of ocular drug delivery systems helped to place the medication on the anterior segment of the eye, and treat ocular infections for a prolonged period. Various biodegradable or non-biodegradable polymer intravitreal implants, have been widely investigated for the treatment of chronic vitreoretinal diseases. In the treatment of chronic diseases, the dosing frequency can be reduced by developing ocular drug delivery systems which provide controlled release of medication.
Liposomes
Niosomes
Nanoparticles
Iontophorosis
Corneal shields
Inserts
Drug embedded contact lenses
In-situ gel
Ocular wafers and films
Eye or ocular surgeries are performed on eye by ophthalmologist. Several ancient texts dating back as early as 1800 BC mentioned about eye surgery, with cataract treatment starting within the fifth century. Today various advanced eye surgery procedures are available to treat eye problems. Laser eye surgeries are also called as vision correction surgeries generally performed to fix the vision problems. Most eye surgeries are performed to reshape the cornea. Visions correcting surgical procedures are used to correct vision in far sited (hyperopia) or near sighted (myopia) or in people with astigmatism. Various refractive procedures include:
LASIK
SMILE
Surface Laser Treatments (PRK, LASEK and TransPRK)
Diagnostic and therapeutic equipment help to diagnose and treat a disease. Ophthalmic instruments are developed to prevent eye damage, injuries. A modern-day optometry practice use innovative techniques, that delivers the best quality service and provide customer satisfaction.
Tonometer and Types
Phoropter
Ophthalmoscope
Ophthalmic Refraction Unit
Keratometer
A-Scan Biometer
Throughout the average day we are constrained to multiple digital devices and screens, like cell phones, tablets, computers, and television screens. It seems like we should avoid regular watching of some piece of technology that literally surrounds us. Some studies showed that people are spending more than half of their day using technology, while others have disclosed that their technology usage consumes 10-12 hours of time in a day. Some common effects that technology can show on eye health due to persistent use of devices and screens throughout the day are:
Headaches and Migraines
Computer Vision Syndrome
Retina Damage
Less Blinking
Closer Focus
Uncomfortable Angles
Market Analysis
The conservation of visual health as well as prevention of eye conditions that can impair dream ability is the primary concerns of the eye care sector. In the field of eye care, there is a demand for support staff with doctoral degrees in ophthalmology or optometry. Prescriptions for glasses and lenses should also be written in eye care facilities, which also sell these products. Eye care facilities are primarily interested in providing work for eye examinations to identify those sharp for dream or other visual issues. Doctors who practice in the visual field may do it in private, in groups, or alternately through an office.
Global Markets for Ophthalmic Devices, Diagnostics, and Surgical Supplies
It is anticipated that between 2021 and 2026, the global market for ophthalmic devices, diagnostics, and surgical equipment would increase from $23.4 billion to $30.7 billion, at a compound yearly growth rate (CAGR) of 5.6%.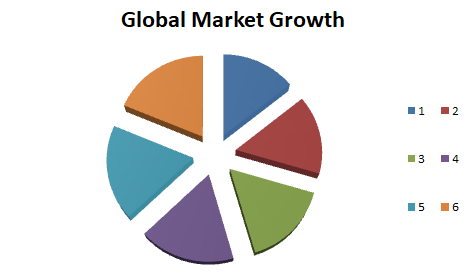 Global Markets for Emerging Medical Device Technologies
At a compound annual growth rate (CAGR) of 12.3% from 2020 to 2025, the global market for innovative medical device innovations should increase from $81.9 billion in 2020 to $146.2 billion by that time.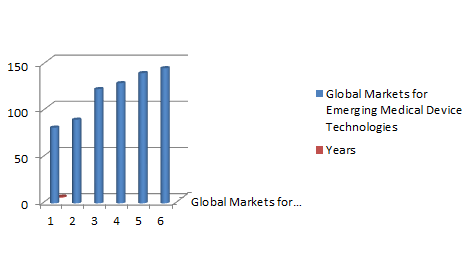 Optometrists, opticians, and ophthalmologists are a few specialties that are closely related to the eye and mind. Optometrists conduct all eye exams, which commonly result in prescriptions for glasses or contacts. They may also visit any critical eye conditions. Opticians typically manufacture and sell corrective lenses over a range of claims areas based on a prescription written by an ophthalmologist or optometrist. An ophthalmologist's area of expertise is general eye care. For those who can afford it, laser surgery will also be on the rise. However, it usually kills people who need contacts or glasses.
Interest in the eye care sector may be influenced by changing medical services practises, trends in eyewear, and demographics. Benefits from claiming an optometrist's act vary depending on aspects like whether or not it provides eyewear, for instance. Additionally, when delivering tasks to be examined by the eyes.
To Collaborate Scientific Professionals around the World
Conference Date February 02-03, 2023
For Sponsors & Exhibitors
Supported By
All accepted abstracts will be published in respective Conference Series LLC LTD International Journals.
Abstracts will be provided with Digital Object Identifier by